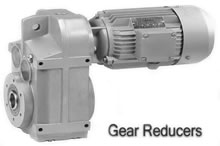 TMS is your source for all gear reducer repairs and service. Our technicians can assist you with all of your repairs from bearing and seal replacement to complete overhauls. We have over 50 years experience and the knowledge to get the job done right the first time.
Upon reciept of your gearbox we do a thorough inspection free of charge. We document every aspect of the tear-down and provide you with a detailed quote of the parts and labor.
We have the capabilities to work on all types and sizes of gearing; as well as all of your other mechanical equipment needs, including all types of blowers and rotary air locks. We offer a full reange of parts for all of your equipments needs. Also with our in-house machine shop we have the ability to repair or custom manufacture parts.
Some of the major brands we repair include:
Dodge
Rexnord
Falk
Browning
Morse
Sew-Eurodrive
Winsmith
Boston
Foote Jones
Cone Drive
Electra Gear
Sumitomo
Some of the industries we service include:
Aggregate
Cement
Utility Plants
Steel
Food Processing
Agriculture
Waste Water Treatment
What we offer to the customer:
Free inspection and documentation
Free delivery when repair is complete (on non-emergency units only)
Don't just throw away those old gear boxes. TMS is your one stop shop for all your gear repair needs. Give us a call!