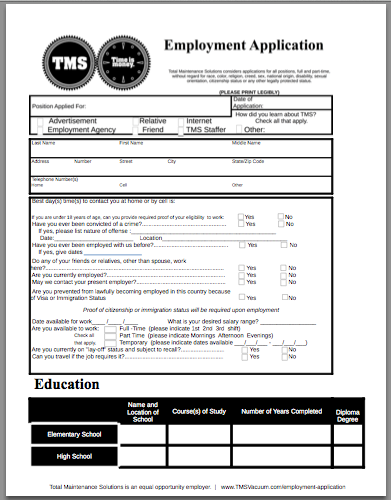 Welcome to TMS' Careers web page. We accept applications from all qualified individuals seeking both full and part-time employment with our company. Potential opportunities include positions in tech, sales and labor.
To apply, please download and print out the four page employment application form on this page.
Complete the information to the best of your ability, with clearly legible handwriting.
Upon completion, submit this application one of three ways:
* On site at the TMS headquarters located at 525 1st Street E – Milan, Illinois 61264 during regular business hours
* Mail to the above address, Attention HR
* Fax to (309) 756-0957
TMS is an equal opportunity employer.
Click the application image, or this link here to download the PDF.