Prestage Foods began operations in March 2019 at their state-of-the-art $300MM new pork processing plant, in Eagle Grove, Iowa. The new 700,000 square feet high-tech facility is located on 160 acres and will eventually process 10,000 hogs per day. In June, the project was the cover story for Meat & Poultry magazine.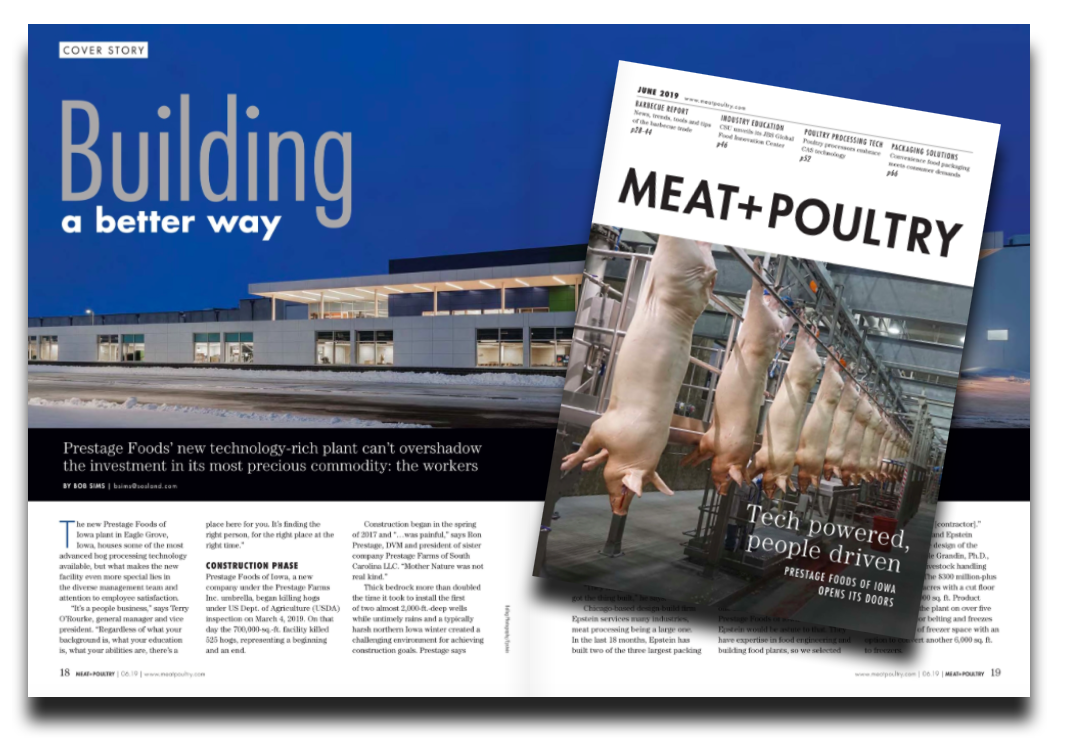 TMS provided Prestage Foods over 40 new vacuum pumps and boosters for their vacuum seal line at the new $300MM pork plant. All of this equipment was sourced, and built by TMS, backed by TMS' OEM 12-18 month warranties.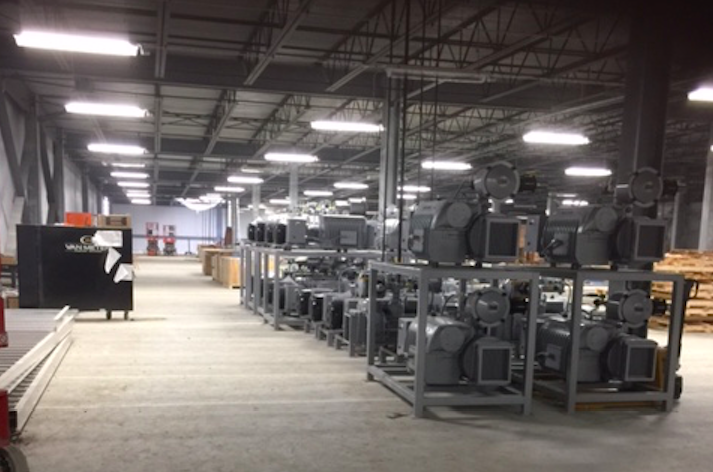 This project started in early 2017, and the rotating vane pumps are TMS' Made-in-USA 630 OEMs.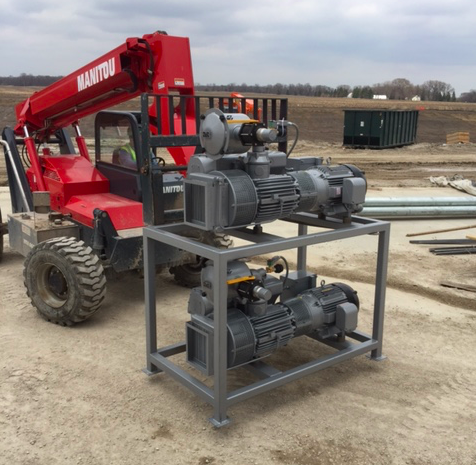 And, since the Prestage project, TMS has also provided its Made-in-USA 630 vacuum pumps to plants for Smithfield, Fargo Packing, Kraft Foods and Aurora Pack.